Choosing the Right CBD Pain Relief Cream: A Comprehensive Guide
With numerous options available on the shelves for pain relief, we understand it is difficult for you to pick the right one. And CBD seems to be the trendiest new solution for pain management, touted for its therapeutic and healing properties. It is especially considered helpful for alleviating joint and muscle pain and providing comfort in less time.
Traditionally, CBD was mostly ingested orally or sublingually in the form of CBD oil. Later on, with time, more consumption methods were introduced, such as CBD capsules, vapes, edibles, and CBD topicals. The category of CBD for topical use covers creams, lotions, roll-ons, gels, sprays, balms, salves, and all other products that comprise botanicals, carrier oils, and other herbal products. In this article, we will discuss the things to consider while purchasing the best CBD cream for pain management. Further, we will take a closer look at different types of CBD topicals, their benefits, and their disadvantages.
What are CBD Topicals?
CBD topicals are CBD-based products applied directly to the skin to bring its effectiveness. CBD creams, lotions, balms, etc. are infused with Cannabidiol (CBD), a naturally occurring compound found in the Cannabis Sativa plant. The active ingredients mostly used for manufacturing CBD cream for pain relief are natural oils, vitamins, camphor, menthol, arnica, curcumin, Boswellia, aloe vera, and essential oils. Additionally, some CBD creams like Nature's MD Broad Spectrum CBD Pain Relief Cream 1000mg contain other ingredients, such as Methylsulfonylmethane (MSM), neem root powder, Xanthan gum, etc. These have anti-inflammatory properties and provide rapid pain relief.
How To Select The Best CBD Pain Relief Cream
When you are looking for the best CBD cream for pain, it is important to do your research and read reviews/feedback from other customers.  The primary reason is that every individual skin and body is different. Therefore, a topical product that proved to be effective for some, might not be useful for others.
So, depending on your needs, you should pick your CBD pain relief cream. Below are the criteria to keep in mind while purchasing CBD topical products.
Ingredients Used
Of course, the primary ingredient in a CBD topical is cannabidiol (CBD). But you need to check the type of CBD used in it and also other active ingredients. CBD products can be broad-spectrum (contains all compounds but No THC), full-spectrum (contains all compounds), and CBD Isolate (Pure CBD hemp extract). Hence, you need to decide which CBD type is suitable for you. It is always better to consult a healthcare professional to help you with this decision.
In addition to this, you must keep an eye on the list of ingredients used in the product to understand if it contains anything that might not be suitable for your health conditions or you might be allergic to. If you are searching for the best CBD and THC free cream for pain, try Nature's MD 1000 mg pain relief cream. It is easy to apply and brings quick results.
Consider Your Needs
The second most essential factor is the purpose of using CBD cream. Are you experiencing pain in the joints, muscles, or back? And if you are thinking of switching to natural alternatives to painkillers, CBD cream is the best choice. However, the type of CBD topical needs to be selected carefully as per your needs. Some find CBD creams soothing. While for others, CBD roll-ons are more comforting.
Most users agree that CBD creams have the potential to provide much-needed relief and are geared toward localized pain and inflammation in the joints. They get absorbed easily deep into the skin and provide fast-acting relief from pain.
CBD concentration
Besides being careful about ingredients, you must also look at the CBD strength of your product. CBD strength implies the total amount or concentration of active cannabidiol (CBD) in the product. It is displayed on the product label in milligrams, say 1000mg, 2000mg, 3000mg, and so on.  Choosing the potency of CBD topical is completely dependent on your needs.
The Texture of CBD Topical
Choosing a CBD cream is closely linked to your skin type because the texture of the cream might impact your skin negatively. Those with normal skin should go for non-greasy and light CBD topicals such as lotions or gels. While users with dry skin will benefit most if they pick a heavier and creamier formula like CBD cream or ointment.
CBD Cream For Pain – Pros and Cons
CBD topicals are a popular choice for various reasons. Here is the list of CBD topical pros.
Easy and convenient to use, as and when required.
It can be applied directly to the affected areas.
Its results are concentrated only on the areas it is applied.
Helpful in providing rapid pain relief.
CBD creams also have a few disadvantages. Let's take a look at them.
The cream has low CBD bioavailability because it doesn't reach the inner skin layers.
Some may experience discomfort or side effects after application. So, it is advised to do a patch test over a small skin area.
The CBD dosage for topical application is not precise.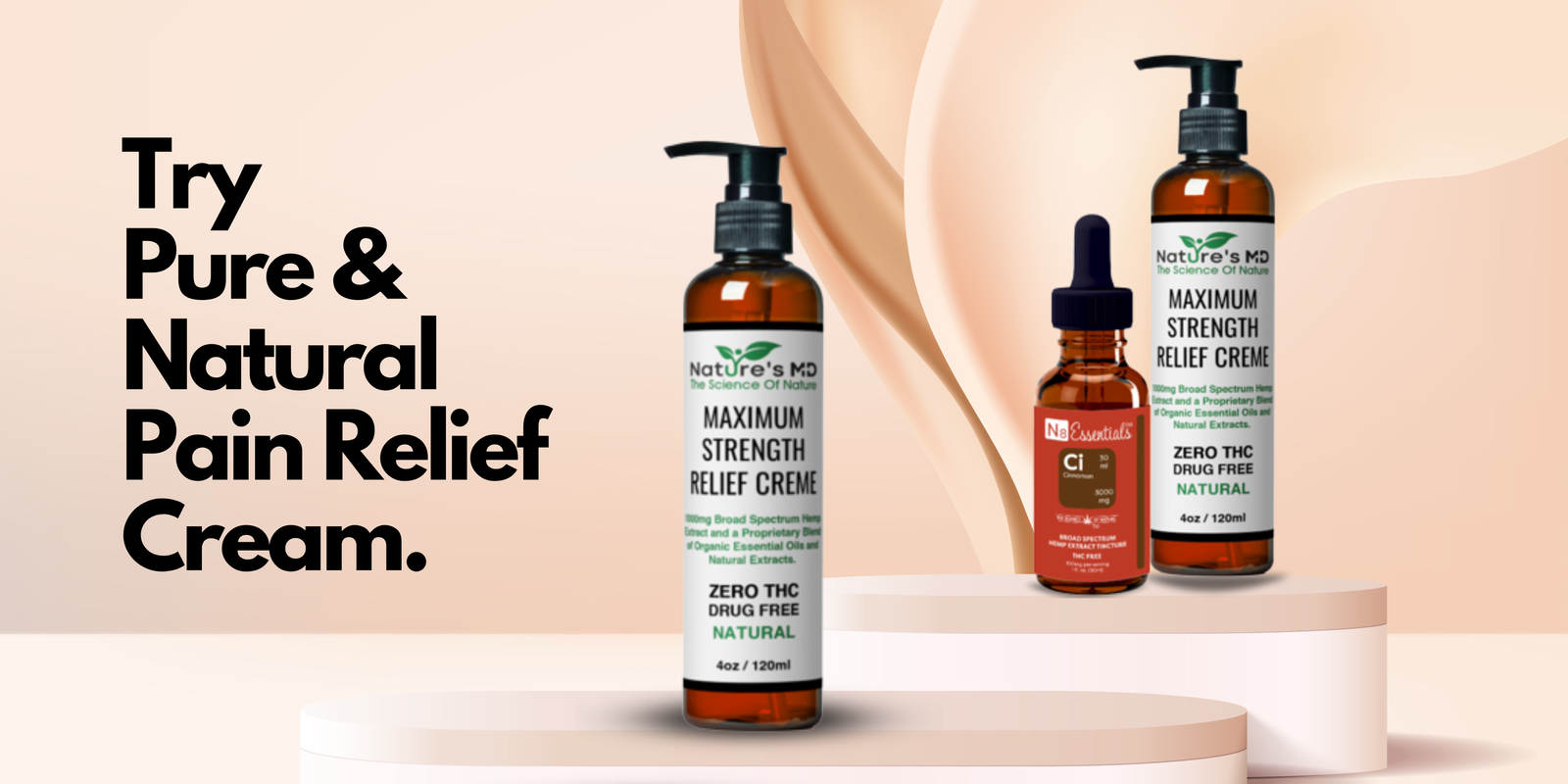 Final Thoughts
There are various types of CBD topicals available in the market, with a variety of strengths in each category. Out of all, you will certainly find an ideal product for your needs. However, while searching for the best CBD cream for pain, you should always pick a retailer with a stellar reputation and excellent customer service. This ensures that the product contains all-natural or organic ingredients and is third-party lab-tested. You need to be an informed customer to choose the right CBD cream and reap its maximum benefits. You should also check for customer reviews for a better perception and follow the application process carefully to get the best results.
Table of content
Related articles