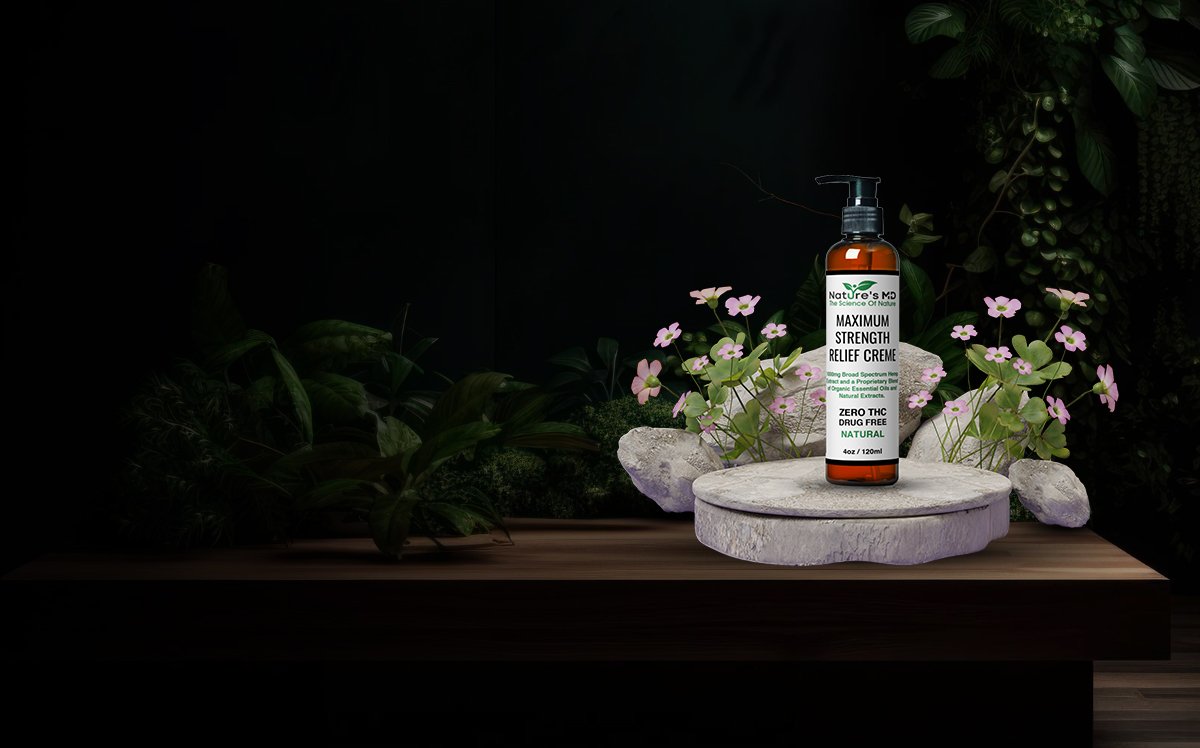 Start your journey to wellness and experience
blissful living with the best CBD Cream for pain
by Nature's MD.
Shop now
CBD Cream - Natural
Solution To Pain
Why Customers Trust Our Brand
Certified USDA Organic
Hemp Grown in USA

Toxin Free

Lab-Tested
6K+ 5-star Reviews

Broad Spectrum CBD (THC Free)
Pure, powerful,

and

plant-based

CBD products to enhance daily lifestyles.
Nature's MD CBD Pain Relief Cream for Temporary Relief!
Are you craving relaxation and relief from joint pain, sore muscles, or backaches? Introducing to you our specialized Nature's MD Maximum Strength Pain Relief range infused with premium quality CBD extracts and refined essential oils. Our iconic Nature's MD Broad Spectrum Relief Creme 1000mg is our best-seller as it delivers an instant cooling sensation on the areas applied and helps you recover quickly from muscle pain, back pain, or swelling joints.
Experience on-the-spot relief from external pain with our Nature's MD Maximum Strength Relief Cream which boasts a fast absorption and fresh menthol aroma. Buy 1000mg CBD pain relief cream which has become a popular choice for customers looking for CBD-infused pain relievers with no mind-altering components like THC. Nature's MD collection is made with broad-spectrum hemp extracts which are free from the psychoactive compound, THC. Hence, it is suitable for adults seeking a natural remedy to calm sore joints and muscles.
What Our Customers Say
Lara M,
Loved the product! A must-buy!
Although I tried several pain relief creams for my joints, so far this product is the best. It gives me instant relief and its effect is also long-lasting.
Sarah L.
Effective and 100% natural!
"As someone with a preference for natural remedies, I would highly recommend everyone to buy Nature's MD CBD pain relief cream because it gives amazing results."
John K
Best-ever Topical Cream I've tried!
"I suffer from chronic back pain and Nature's MD Natural Pain Relief Cream has been a lifesaver! With this, I've overcome stiffness and pain in my back."
Some common questions our customers have about CBD products.