Exploring the Healing Power of Cannabidiol (CBD)
Despite the rising popularity of Cannabidiol (CBD), the information about it available to us is either inadequate or confusing. Especially, about its possible health benefits and ways to incorporate it into your daily routine. How does CBD help people in improving their lives? Can you use CBD cream for pain relief? This blog post is an attempt to cover the most pressing questions related to CBD. Here we have tried to explain everything in a non-scientific manner so that it becomes easy for our readers to comprehend.
Proponents of CBD claim that using CBD products can be beneficial in lessening health conditions associated with chronic pain, inflammation, sleep problems, anxiety, depression, etc. Research into these health claims is ongoing and there is still a lot about CBD to uncover as researchers are working on it.
So, without further delay, let's get into the details of CBD and its power to enhance wellness with its therapeutic properties.
Understanding CBD or Cannabidiol
CBD is a naturally occurring substance found in the Cannabis plant. The cannabis or hemp plant contains various compounds out of which the two major players are CBD and Tetrahydrocannabinol (THC). THC is a psychoactive compound that produces a "high" effect when consumed. CBD, on the other hand, is a non-psychoactive component that doesn't trigger any psychedelic effects like euphoria.
However, one thing you need to know is that Marijuana and hemp are not the same. Both are Cannabis plant species and their key difference lies in the THC content. Industrial hemp plants have less than 0.3% THC, whereas the concentration of THC is much higher in Marijuana. Industrial hemp is federally legalized in the Farm Bill 2018, as long as THC content is less than 0.3%.
If you are looking for THC-free CBD topical for pain management, then you can try the hemp extract CBD pain cream which is formulated using broad-spectrum hemp extracts of industrial hemp plants.
The Healing Power of Cannabidiol
Clinical studies have identified that CBD has potential antioxidant, antimicrobial, anti-inflammatory, and antidepressant properties. The word potential is used here because of the lack of additional research or enough evidence to back the preliminary research. However, it cannot be denied that early researches show promising results in terms of its healing properties.
For many, CBD has become their go-to natural remedy for various health conditions. Out of them, chronic pain and inflammation are the most common ailments. CBD topicals are made by combining CBD with other pain-relieving ingredients such as camphor, menthol, neem, and essential oils which are quite effective in providing rapid relief from pain, swelling, and inflammation. Buy 1000mg CBD pain relief cream from Nature's MD website and explore the usefulness of CBD in chronic pain management.
Possible Health Benefits of CBD
Researchers are still looking for adequate answers regarding the full potential of Cannabidiol in treating various health conditions. Early studies reveal that CBD has certain possible health benefits for which it is gaining momentum in the wellness world.
May provide relief from pain
 As mentioned earlier, CBD provides pain-relieving effects because of its antioxidants and anti-inflammatory properties. The endocannabinoid system of the body is responsible for regulating bodily functions associated with sleep, pain sensation, mood, appetite, and immune response.
The body releases endocannabinoids which transmit signals to the brain by binding to cannabinoid receptors. Thus, CBD soothes pain and inflammation by interacting with neurotransmitters and influencing receptor activities.
May reduce symptoms related to depression
A study published in the Journey of Cannabis Research in 2021 shows that CBD-infused treatment helped reduce anxiety and depression. It improves overall well-being by preventing mental health disorders that have adverse impacts on your mental and physical health.
CBD might be an interesting subject for those who are interested in adopting a natural approach to treat mental health problems such as depression and anxiety. Some users have reported that CBD has helped them overcome depressive symptoms. More investigations are currently being carried out to understand its effectiveness in treating other mental health disorders.
May Improve Sleep
 If you are having trouble sleeping or due to excessive stress can't sleep peacefully at night, CBD might be the right solution for you. CBD plays a critical role in the regulation of your sleep cycle by producing hormones that alert the brain that it needs rest. CBD is known to improve your sleep quality by making you feel more comfortable and relaxed.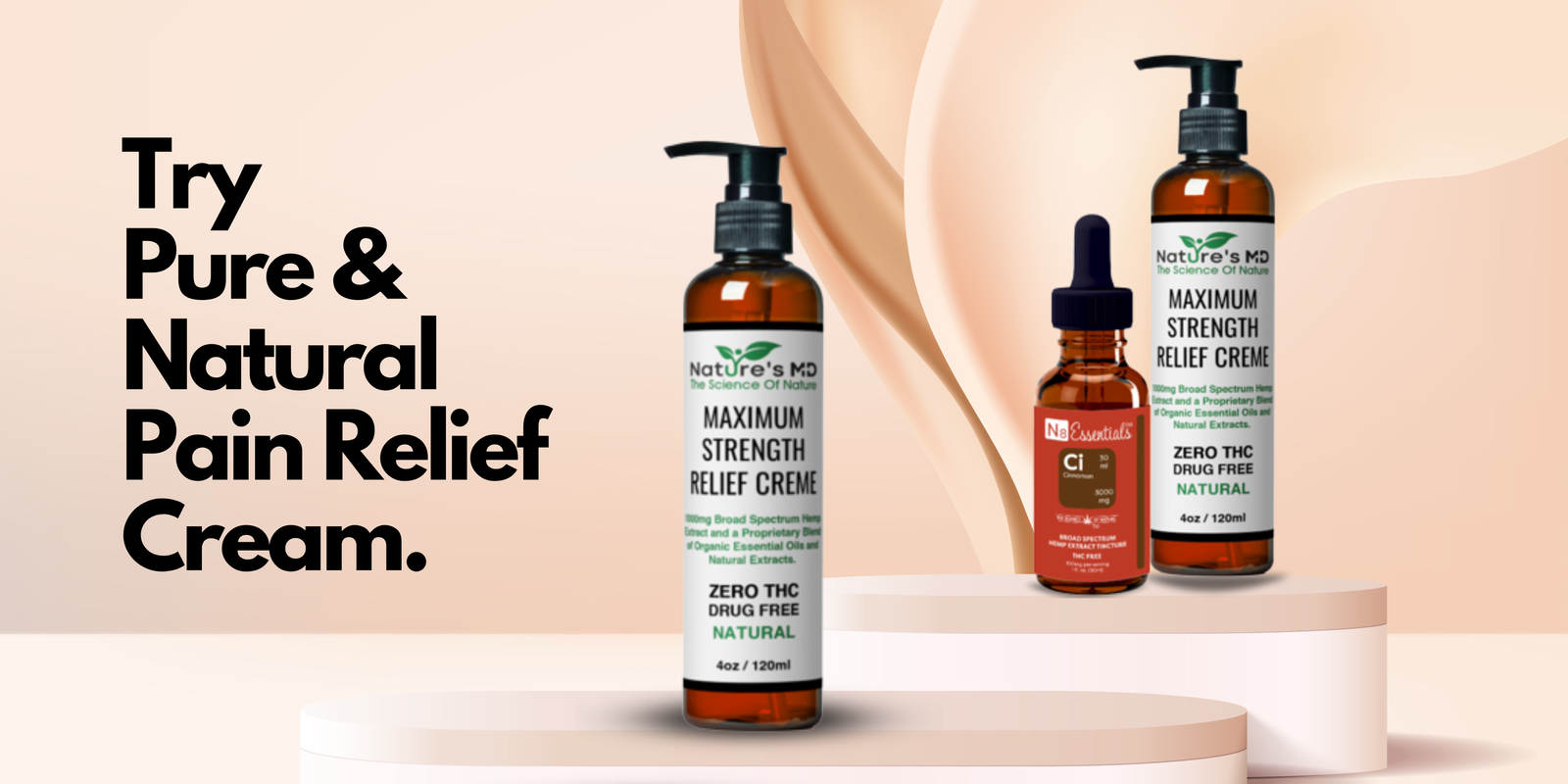 Is CBD worth trying to manage pain?
Although scientific studies and research have found that CBD may improve your health, is it the right choice for you? CBD may ease symptoms such as chronic pain and inflammation, but to know whether you can use CBD, you need to understand first the type of pain you are experiencing. It can be musculoskeletal pain or neurological pain. CBD is useful for relieving musculoskeletal pain.
Also, figuring out how much CBD to consume is challenging. The dosage varies because the feeling or intensity of pain varies from person to person.
In particular, CBD topicals are a safer alternative compared to CBD products that are administered orally. Topicals do not enter your bloodstream and hence, chances of interacting with other medications are less. Try our best pain relief CBD cream that gets absorbed into the skin quickly and provides rapid relief from pain.
Summary
CBD products have been studied for their potential functions in easing pain-related symptoms and other health issues associated with poor sleep quality, anxiety, and depression. In particular, CBD cream has many therapeutic properties that serve to assist people in chronic pain management.
Also, unlike prescribed medications, there is no evidence showing side effects on users. It is considered safe and well-tolerated in most cases. Since every human body is different, some might have adverse side effects. To check if CBD cream causes any allergic reactions, it is advised to apply a little amount over a small skin area before applying it to the targeted area.